The Fiji High Commission commenced its operations in New Delhi on 2nd January 2004 with the support of the Government of India. This is Fiji's first diplomatic outpost in India and the sub-continent.
The foundation for the opening of the Fiji High Commission in India was laid through intensifying of bilateral relations through a series of high-level contacts between Fiji and India. With the opening of the Fiji Mission, the contact and communication between the two Governments has improved and intensified, leading to renewed assurances that both countries are in favour of stronger bilateral relations and genuine desire to foster friendship and co-operation. The establishment of the Fiji High Commission in New Delhi coincides with India's increasing prominence as a superpower in economic and political terms in Asia and around the world.
The Fiji chancery was officially opened by the Hon'ble Prime Minister, Mr. Laisenia Qarase on 11th October 2005 and it is currently relocated at C–1/10 G.F., Vasant Vihar, New Delhi.
Our operation in India is basically to improve on, strategically position and represent Fiji well in the diplomatic core in India as well as the bilateral programs that Fiji and India has agreed to and secure further outstanding ties.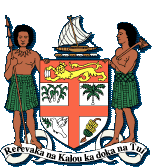 In doing so the Fiji High Commission will:
Facilitate policy dialogue and feedback between India at all levels of governance on matters of bilateral, regional and global relevance.
Facilitate in collaboration with tourism Fiji agencies in promoting Fiji as a Tourist Destination for Indians: The mission in collaboration with key stakeholders such as Tourism Fiji will oversee that tourist from India are lured to our exotic island.
Promoting further trade and Investment in Fiji by Indian firms:In partnership with FTIB and other key government agencies, securing market outlets in India and luring investors and partners for Fiji-based business ventures.
Building people networks though the facilitation of educational dialogue and cultural exchange between peoples at community and grassroots in partnership with the Indian Council for Cultural Relations and the Overseas Indian Facilitation Centre; and
Providing Consular Services: Disseminating information on visas for visitors to Fiji, advising on passport and other consular matters on behalf of Fiji's Department of Immigration.